Woofbrush Dental Chew... It's teeth cleaning time!
Woofbrush is a dental chew with a difference. Thanks to its clever spongey texture, this chew gets right down to the gumline to wipe away plaque – and it's all thanks to natural ingredients.
Lily's Kitchen believe all pets deserve proper food, and that's still true when it comes to dental chews. Because dogs eat their 'toothbrush and toothpaste' (their dental chew), it's important that their chew is as kind to their tummy as it is to their teeth. Woofbrush has been carefully crafted with help from our pet dental expert to make sure it works brilliantly, and uses top notch natural ingredients like parsley, coconut oil and fennel for a proper clean without the added nonsense.
What's more, dogs absolutely adore the taste. From extensive feeding trials to the reactions of the office dogs whenever someone opens a packet, we know the Woofbrush is a chew that's a treat not a chore.
We recommend a Woofbrush a day to help support your dog's dental health and this pack of 7 dental chews is just right for medium sized dogs (11kg - 25kg) to have one each day of the week. Suitable from 6 months old.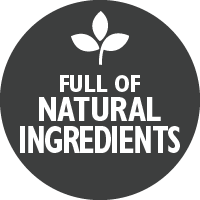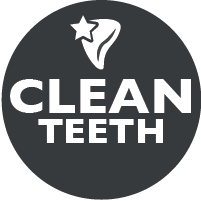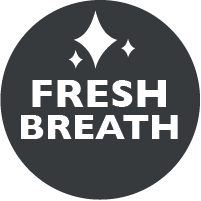 Composition
Potato Flour, Tapioca Starch, Glycerine, Cellulose, Nutritional Yeast, Algae (2.2%), Fennel (0.3%), Coconut Oil (0.3%), Green Tea Extract (0.2%), Parsley (0.1%).
Calories
298 kcal/100g
Analytical constituents
Crude Protein 5.5%
Crude Oil & Fats 0.5%
Crude Ash 2.0%
Crude Fibres 2.5%
Moisture 12%
Please note: sale items are non-refundable.
Standard Tracked Delivery 2-5 Days
£4.95. Free when you spend £60 or more.
Orders should arrive within 2-5 working days. All orders are dispatched via Royal Mail with full end-to-end tracking details.
When delivery is free and a return is made that would take your order under £60, you will be charged the price of standard delivery (£4.95) off your return total.
Next Day Tracked UK Delivery 1-2 Days
£8.95.
Orders should arrive within 1-2 working days. All orders are dispatched via Royal Mail with full end-to-end tracking details and a faster dispatch time.
Next day orders must be placed before 12pm for delivery the day after. Orders placed after 12pm on a Friday will be sent the following Monday.
Click and Collect
Free.
A grrreat free option if you're local. Orders normally ready for collection within 24 hours.
International Delivery
We do offer international delivery to most countries. Please enter the destination country at checkout and it will notify you if we ship to your country. Orders should arrive within 2-3 weeks depending on the destination.