Breakfast Crunch - Breakfast Granola for Dogs
This baked Breakfast Crunch is the perfect way to start your dogs day!
These toasted nuggets of deliciousness are made with lots of freshly prepared turkey meat, with chicken livers, yoghurt, berries, bananas, sunflower seeds and oats. They add botanical herbs like rosehips and marigold petals for your dogs holistic health and a splash of clear pressed salmon oil to put a spring in their step and help keep the sparkle in their coat. Each mini nugget is slowly oven baked until golden and crunchy, so this recipe is gentle on your dog's tum and good for their teeth.
Lily's Kitchen make this recipe with wholesome, naturally nutritious ingredients - freshly prepared meat, vegetables, fruits and herbs - to produce a delicious, digestible food for dogs. They only ever use proper meat in their recipes: no meat meal, no bone meal, no rendered meat. The unique recipes don't contain any cheap fillers - like wheat, corn or soya - and they don't contain any nasties.
800g.
Composition:
Chicken (26%); Turkey (4%); Oats (34%)
Rice; Potato protein; Chicken liver gravy; Vitamins & minerals; Chicken fat; Fresh apples; Sunflower seeds; Eggshells; Flax seed; Nutritional yeast; Clear salmon oil; Probiotic yoghurt; Bananas; Cranberries; Whey powder
Herbs & botanicals: Alfalfa, Rosehips, Chickweed, Cleavers, Golden Rod, Nettles, Kelp, Celery Seeds, Milk Thistle, Dandelion Root, Burdock Root, Marigold Petals.
Calories
332 kcal/100g
Analytical constituents
Crude Protein 21%
Crude Fat 10%
Crude Fibres 2%
Crude Ash 6%
Calcium 1.1%
Phosphorus 0.9%
Vitamins (per kg):
Vitamin A 15,000 IU, Vitamin D 2,250 IU, Vitamin E 100 IU
Trace Elements (per kg):
Zinc Chelate of Amino Acids Hydrate 333mg, Ferrous Chelate of Amino Acids Hydrate 333mg, Manganous Chelate of Amino Acids Hydrate 223mg, Cupric Chelate of Amino Acids Hydrate 150mg, Organic Selenium S.cerevisiae CNCM I-3060 130mg, Calcium Iodate Anhydrous 1.64mg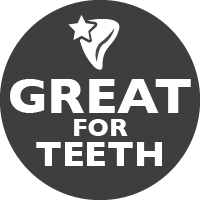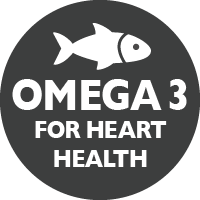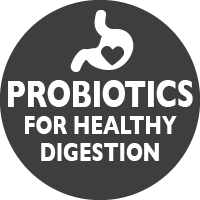 Please note: sale items are non-refundable.
Standard Tracked Delivery 2-5 Days
£4.95. Free when you spend £60 or more.
Orders should arrive within 2-5 working days. All orders are dispatched via Royal Mail with full end-to-end tracking details.
When delivery is free and a return is made that would take your order under £60, you will be charged the price of standard delivery (£4.95) off your return total.
Next Day Tracked UK Delivery 1-2 Days
£8.95.
Orders should arrive within 1-2 working days. All orders are dispatched via Royal Mail with full end-to-end tracking details and a faster dispatch time.
Next day orders must be placed before 12pm for delivery the day after. Orders placed after 12pm on a Friday will be sent the following Monday.
Click and Collect
Free.
A grrreat free option if you're local. Orders normally ready for collection within 24 hours.
International Delivery
We do offer international delivery to most countries. Please enter the destination country at checkout and it will notify you if we ship to your country. Orders should arrive within 2-3 weeks depending on the destination.