Organic Cheese & Apple Training Treats... Gimme five!
Delicious organic bone-shaped treats from Lily's Kitchen to master those all-important tricks!
Nothing is more rewarding than teaching your dog to sit, stay and roll over (although sometimes it seems like the impossible!).
So we've developed these mini bone-shaped biscuits to keep their attention and to say 'well done'.
These bite-sized natural treats are made with finest organic ingredients and are perfect for persuading your pup.
We've added organic rosehips for a rice source of Vitamin C and antioxidants, organic farmhouse cheddar for a tasty source of calcium and organic flaxseed as a good source of dietary fibre. Gimme five!
Notice:
You may have noticed our Baked Treats have a new look. We haven't made any changes to the recipes – they're the same tasty treats your pup knows and loves, but now they come in resealable pouches which keep the treats fresher for longer. Unlike the old packaging, which included an inner cellophane bag that couldn't be recycled by any means, the whole pack can now be recycled via drop off points at most major supermarkets. This brings us closer to our goal of using 100% recyclable materials across all our packaging by 2025.
Introducing this recyclable material into our production lines, has meant that we have had to reduce both the size of the treats, and the number of treats in the bag. We know this is not ideal, but we have done our best to keep the costs and pricing as competitive as possible, while also honouring our environmental commitments.
Resealable 80g bag.
Feeding guidelines:
These treats are suitable for adult dogs from 4 months old.
Always ensure there's a bowl of fresh water available for your dog. Don't feed too many treats to your dog to avoid weight gain.
Ingredients
Organic Light Rye Flour, Organic Whole Oats, Organic Apples (10%), Organic Farmhouse Cheddar Cheese (6%), Nutritional Yeast, Organic Sunflower Oil, Organic Flaxseeds, Organic Rosehips. 85% of the ingredients are produced in accordance with the rules of organic production.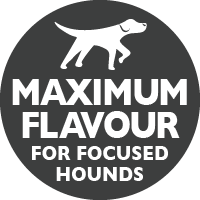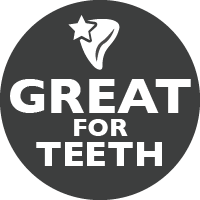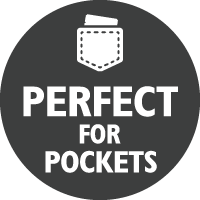 Calories
361 kcal/100g
Analytical constituents
Crude Protein: 10%
Crude Fats and Oils: 7%
Crude Fibres: 1%
Crude Ash: 2%
Moisture: 10%
Please note: sale items are non-refundable.
Standard Tracked Delivery 2-5 Days
£4.95. Free when you spend £60 or more.
Orders should arrive within 2-5 working days. All orders are dispatched via Royal Mail with full end-to-end tracking details.
When delivery is free and a return is made that would take your order under £60, you will be charged the price of standard delivery (£4.95) off your return total.
Next Day Tracked UK Delivery 1-2 Days
£8.95.
Orders should arrive within 1-2 working days. All orders are dispatched via Royal Mail with full end-to-end tracking details and a faster dispatch time.
Next day orders must be placed before 12pm for delivery the day after. Orders placed after 12pm on a Friday will be sent the following Monday.
Click and Collect
Free.
A grrreat free option if you're local. Orders normally ready for collection within 24 hours.
International Delivery
We do offer international delivery to most countries. Please enter the destination country at checkout and it will notify you if we ship to your country. Orders should arrive within 2-3 weeks depending on the destination.