Fling, Fetch, Tug Toy
For handlers of avalanche rescue dogs, the Pacific Loop is a tool that motivates and rewards canines in training and at work. Two grab handles keep hands clear of eager mouths and the tug pad, making for a rewarding tug interaction. Built to withstand day-in-day-out use, it delights not just dogs on the job, but any canine who finds nothing's more fun than a good ol' fashioned game of tug. Bonus? It floats.
Diameter: 20.4 in (52 cm)
Our toys are designed to be interactive – it's just more fun that way. While our toys suit a range of play styles, dogs can be crafty and determined chewers, so supervised play is recommended. If any part of the toy becomes loose or detached, take the toy away and discard.
ENGAGING PLAY
Centrally located tug pad encourages targeted interaction.
MINDFUL DESIGN
Wide-set handles create space between hands and dog's mouth.
BUILT STRONG
Hard-wearing materials suitable for the rigors of play.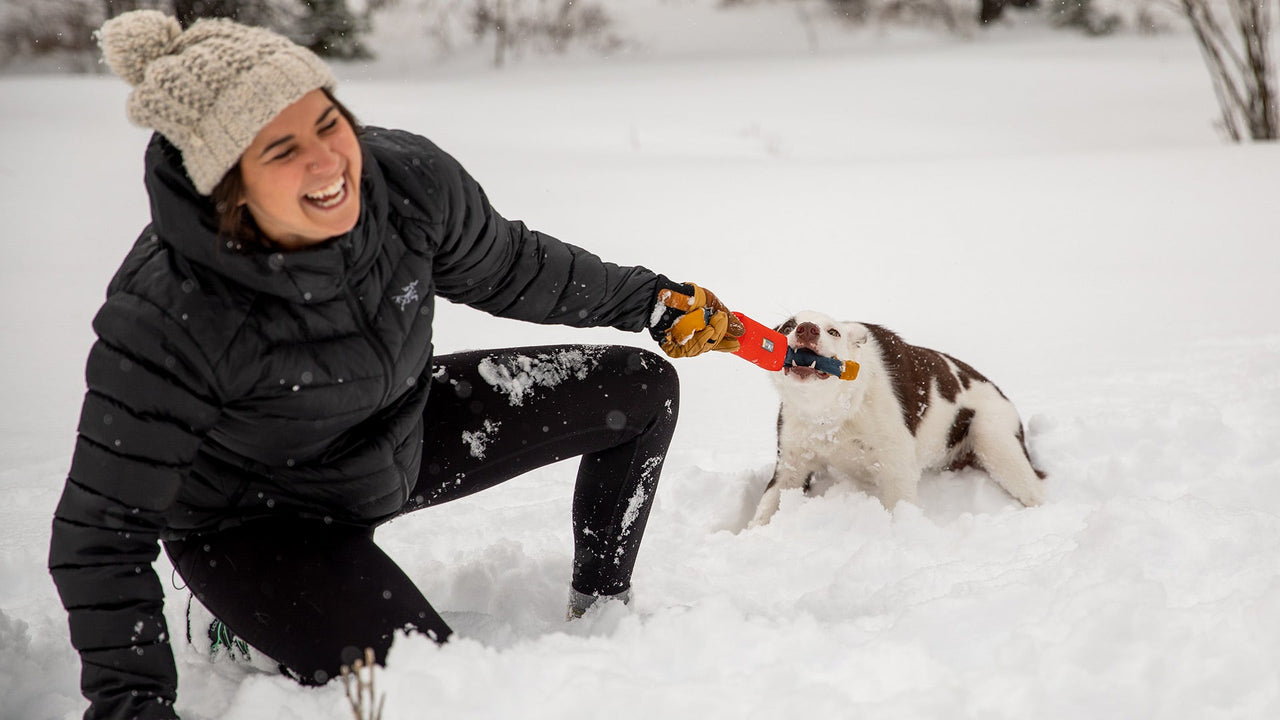 Please note: sale items are non-refundable.
Standard Tracked Delivery 2-5 Days
£4.95. Free when you spend £60 or more.
Orders should arrive within 2-5 working days. All orders are dispatched via Royal Mail with full end-to-end tracking details.
When delivery is free and a return is made that would take your order under £60, you will be charged the price of standard delivery (£4.95) off your return total.
Next Day Tracked UK Delivery 1-2 Days
£8.95.
Orders should arrive within 1-2 working days. All orders are dispatched via Royal Mail with full end-to-end tracking details and a faster dispatch time.
Next day orders must be placed before 12pm for delivery the day after. Orders placed after 12pm on a Friday will be sent the following Monday.
Click and Collect
Free.
A grrreat free option if you're local. Orders normally ready for collection within 24 hours.
International Delivery
We do offer international delivery to most countries. Please enter the destination country at checkout and it will notify you if we ship to your country. Orders should arrive within 2-3 weeks depending on the destination.